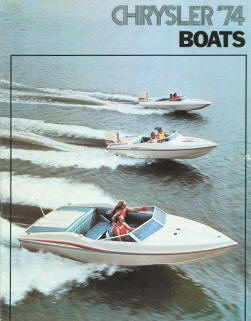 Yes here they are Factory New brochures boats and Outboards Check them out ! $14 with free shipping! Click on the above brochure to purchase them.

If your looking for Chrysler Marine parts were your best choice. Profits from the marine business help support this website and allow us to keep a lot of items free. Make sure you support the group by supporting us.
Looking for a Service or parts manual for your I/O or Outboard, or even boat? We have them ! Click above to go there Our online store has parts for all your Chrysler Inboard needs,
If your in need of Outboard parts try our friend www.franzmarine.com
Plan on joining us at the 2017 Chrysler Marine Meet
July 8th and 9th at Orleans Trail Resort, Stockton MO
Make reservations for the resort and marina here: http://www.orleanstrail.com
John Ricker has been coordinating the event and can be reached here if you have any questions jlricker@sbcglobal.net
Come out and join the Chrysler Crew !