Pictures from the 2006 Chrysler Marine Nationals
at Orleans Trail Resort, Stockton, Mo
Sunday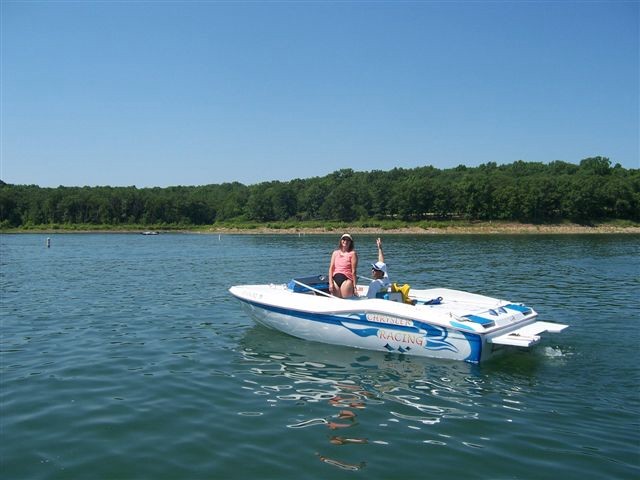 We headed out for 1 last day on the lake, here Jon and Theresa smile for the camera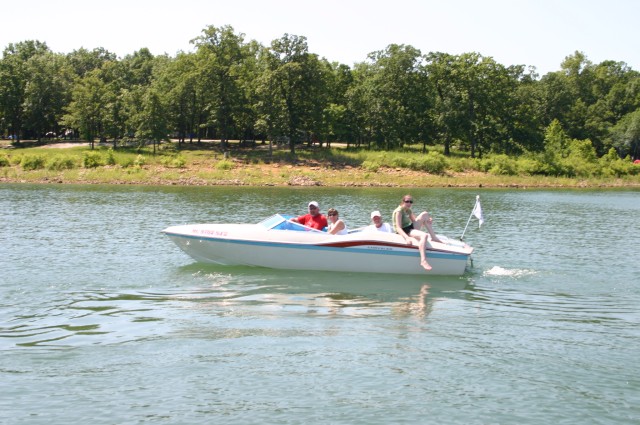 My family, Dave ( me) Julie, Rachel on the back and my adopted son Franz in the back with the white hat.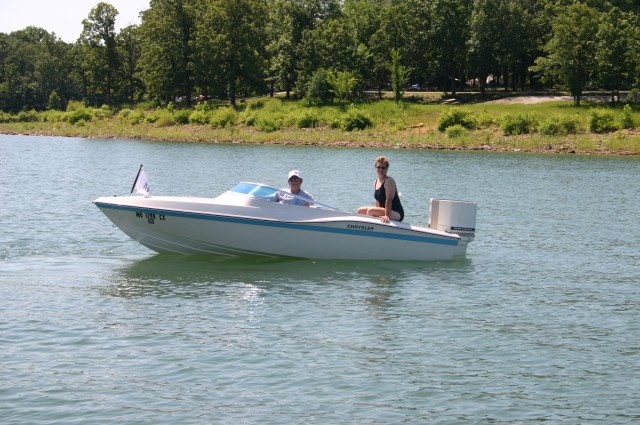 Tom and Cindy enjoying the weather and the Beautiful Stockton Lake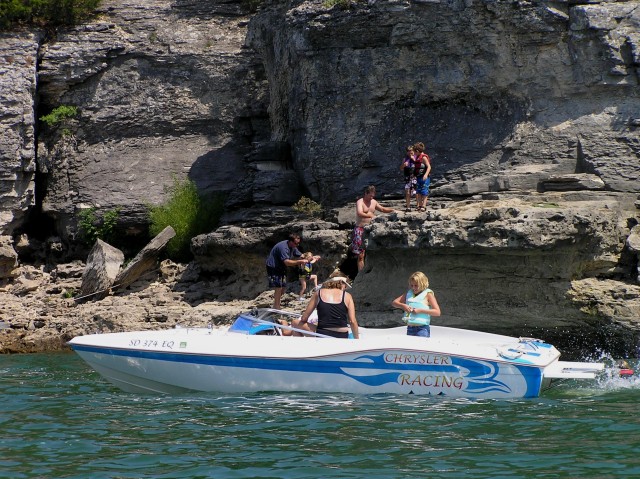 On Sunday we went over and Jon and the girls decided to dive off of the rocks!
Here they go again all holding hands Lookout below!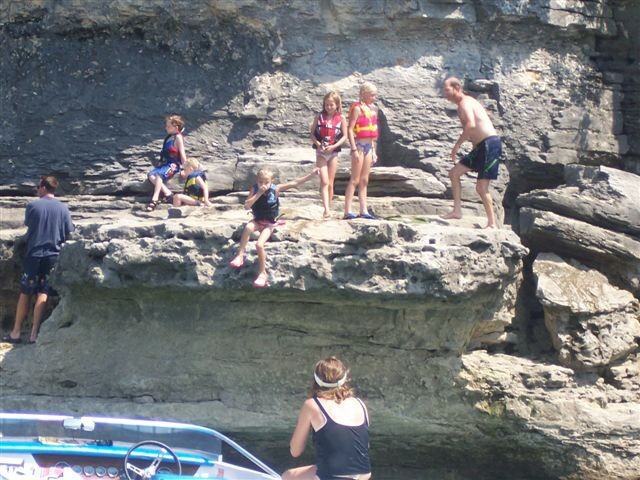 They sure had fun, we didn't have our suits on as we were leaving in about 20 minutes or we would have went also, I guess there is always next year.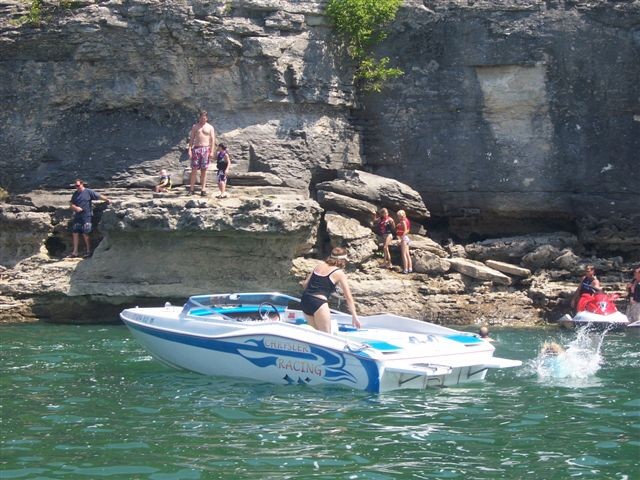 Isn't this just beautiful, our gorgeous Chrysler boats and the awesome Stockton Lake, I bet your mad you didn't come now!